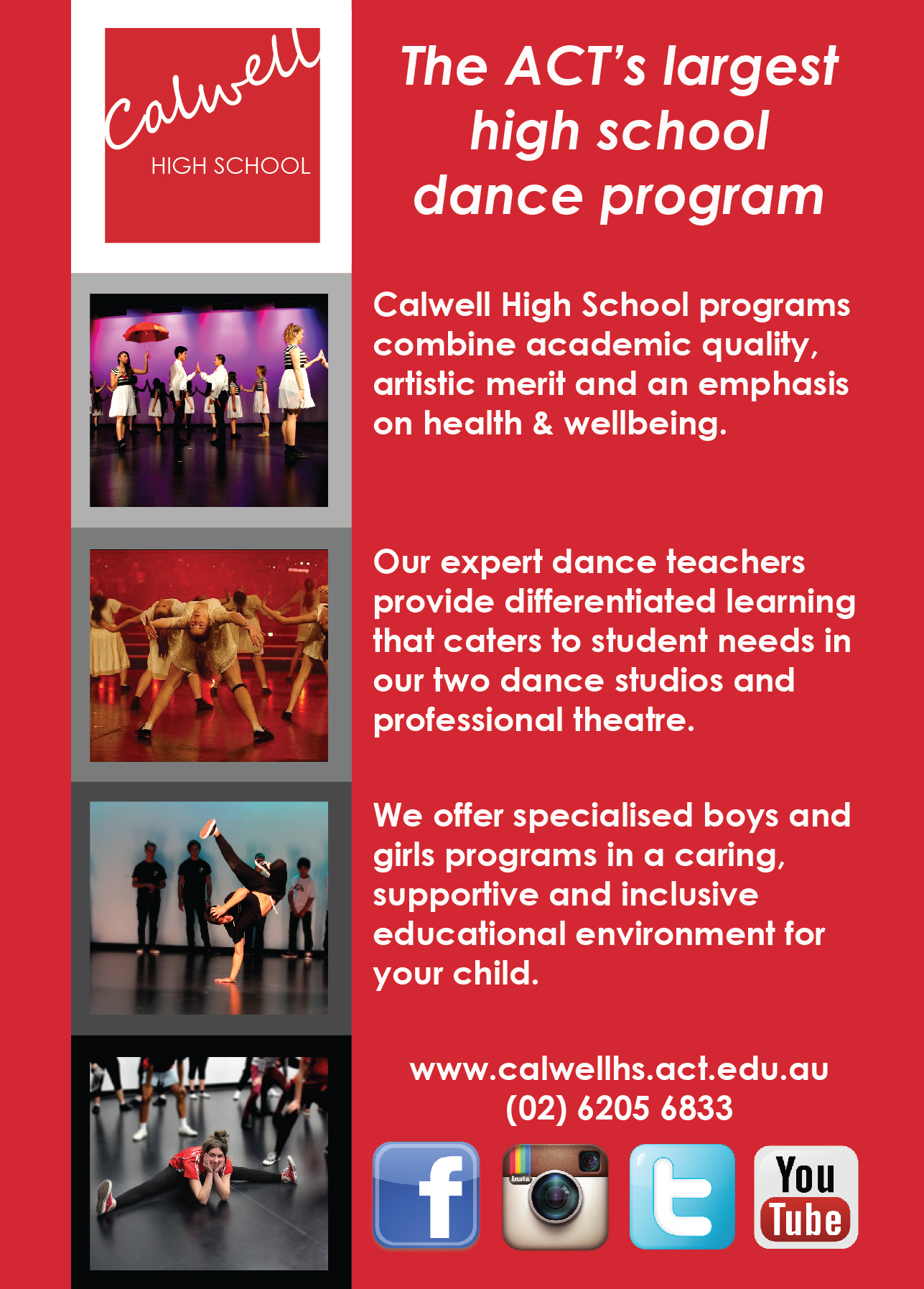 Upcoming Dance Events
Calwell High School Dance Showcase - TBA
Dance Camp - TBA
Step Into the Limelight - TBA
Ausdance Youth Dance Festival - TBA
Dance Information for Students
Requirements for Dance Classes
Dance students are required to arrive to classes wearing appropriate clothing and prepared to dance for all practical lessons.
Appropriate clothing for dance:
School polo shirt
Tracksuit pants or leggings
Light weight sneakers, dance shoes or bare feet as required
Clothing not suitable for dance:
Jeans or denim shorts
Tight, non-stretch pants of any kind
Sleeveless t-shirts
Dress shoes, ballet flat style shoes
Safe Dance
Calwell High School follows safe dance practices at all times. Safe dance practices prepare the body for dance and focus on injury prevention.
The school provides trained dance teachers and dance rooms with appropriate flooring. Students are required to complete safe dance courses and must at all times comply with teacher instructions regarding safe dance practices.
For further information please refer to the Ausdance Website.