Our Leadership Team
A message from the Principal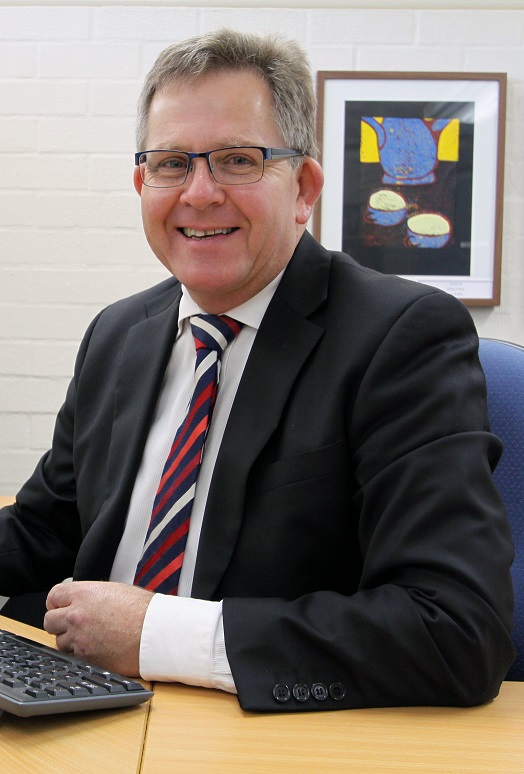 Dear Parents and Carers,
Great secondary education accepts that students are not yet fully formed, that they need room to grow, change and adapt. Our school provides quality educational programs for students in years 7- 10 that take these elements into account. We are proud of our academic, sporting and artistic excellence and we are committed to encouraging students by nurturing positive self-esteem that values personal achievement. Excellence is a standard we set for ourselves at Calwell High School.
We ask each of our students to develop their strengths, ambitions and hopes, and to be responsible and caring citizens who have confidence in their capacity to make a difference in our society. We nurture our students to care for each other. We are proud that they belong to a community that values commitment, achievement, integrity and service.
With a rich and diverse curriculum, a resilience-building Pastoral Care Program and many co-curricular opportunities, no two days are identical at Calwell. No two students' experiences will be exactly the same. Everything we do at Calwell counts. Our focus on access to quality learning, aspirations and achievement, reflects our firm belief in the quality of our young men and women.
Our Quest Leadership Program fosters student involvement in school governance and decision making while developing student leadership potential. It includes community service, encouraging students to not only be academically talented but also to share their skills with the wider community.
Our Aspire Pastoral program activities are a focus of our school. By providing a caring and supportive environment for all students, Calwell High School is able to promote the values of: Access; Aspiration and Achievement
We value our relationship with parents and the community and have a strong school board and Parents & Citizens (P & C) group. The P& C work hard to create opportunities to involve our families in the life of our school.
I look forward to meeting you. School tours are available and I am certain you will be impressed by the excellence of our warm and caring environment and dedicated staff.
Bruce McCourt
Principal
Congratulations to Principal Bruce McCourt!
Our Principal Bruce Court was awarded as Outstanding School Leader of the Year at the 2015 ACT Education Directorate Excellence Awards. Mr Mark Evans and Ms Renee Newton were also finalists in the Beginning Teacher and Teacher of the Year categories. We are so proud and fortunate to have such accomplished and committed staff.
Principal: Bruce McCourt
Deputy Principal: Paul Van Campenhout
Business Manager: Elissa East
Wellbeing SLC: Thomas Bluck
Student Services SLC: Nicole Flegg
Science, Technology (Food and Digital Tech), ICT SLC: Jodi Adams
Maths & PE SLC: Steven Deans
Arts and Technology (Metal/Wood and Digital Media) : Alexandra Whitrow
English and SOSE SLC: Jennifer Nott
Professional Practice SLC: Elisha Jones
Year 6 Transition Advisor 2019: Nicole Kay
Year 7 Advisor: Kira Waddell
Year 8 Advisor: Philippa Dimmick
Year 9 Advisor: Sharoll Chand
Year 10 Advisor: Clare Mackie